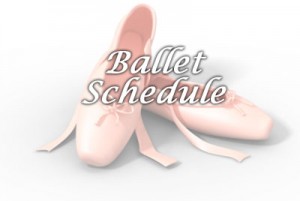 Current Class Schedule
Infinity Ballet Offers a full schedule of classes year round.
No classes will be held Labor Day, Nov 23rd-30th, Dec. 21st-Jan 3rd, March 29th-April 5th and Memorial Day. Call 919-303-1105 to register.
Year Round Weekly Dance Classes
Infinity Ballet teacher's have dedicated their lives to the Art of Dance and sharing their passion and expertise with IBC students in an uplifting environment.
Participation in our classes offers the student more than learning the dance steps.  The programs concentrate on offering each dancer confidence and inspiring their creativity by working with their personal growth and are designed by both age and level of experience of the students. . In the lesson the exercises are balanced to continually work on body stance, coordination, strength, agility, musicality, center of balance, comprehension, flexibility, coordination, presentation, stage awareness and working with other classmates.  Classes are available to choose to learn Classical Ballet, Creative Dance, Jazz Dance, Modern Dance, Character Dance, Tap Dance and Pointe work.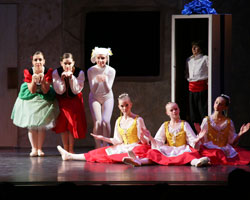 Athletic Boys Dance, Agility and Coordination Training.
The Infinity Athletic Boys Dance Program offers a powerful, well-rounded curriculum of dance training to boys ages 8+. Mr. Brian is the instructor and he will concentrate on strength, coordination and the athleticism of dance. It is vigorous enough to serve as a PE credit for homeschoolers!
Articles for teachers i
nterested in learning about the teaching method founded by Agrippina Vaganova.
Look for our Summer 2014 Mini Dance Intensives, Creative Arts Camps and Track Out Programs.  Call us at 919-303-1105 to learn more about summer programs.
Creative Arts Camps
Each Fun-filled week has a different theme and includes dance fundamentals, music appreciation, tumbling, creating stories & artistic crafts with a midmorning snack. Children are guided to use their imagination as they create dances telling a story to perform for their parents at the end of the week. All craft materials & snacks will be supplied by IBC.
Mini Dance Intensives
These camp weeks are designed for the student who wants to improve their dance abilities with an accelerated program of conditioning exercises, skill classes and preparation for learning dance choreography.
Performers Boot Camp
Infinity Ballet Theatre is a nonprofit organization designed to enhance a dancers training by offering performing opportunities for students of all ages through out the year. Performer's Boot camp is designed to help the dancer that loves to perform to increase their capabilities in learning choreography, helping to realize their potentials and prepare for auditions.