What is the Infinity Difference?
Dance training in North Carolina varies in quality from very poor to exceptional. Many studios produce students that can perform specific dances well. Dance and competition teams for example, have become very popular and continue to raise their standards to higher levels. Many more studios produce technically proficient dancers who are able to perform more than "a dance." Often the students perform these dances with little or no understanding of the history of dance or the ability to move these steps from one dance to another.
Unfortunately, due to the high costs of maintaining a dance studio the owners and teachers must come up with creative ways of staying in business and often sacrifice the quality of training at the expense of quick results. The responsibility for the parent to become an informed consumer and chose the dance studio that will offer the best training available so that they will receive the quality they are paying for becomes a challenging one.
For those who wish their child to have a thorough dance education in a nurturing atmosphere, Apex is blessed with Infinity Ballet Conservatory. The owners and teachers are dedicated to maintaining the highest quality of training that follows a comprehensive program, rather than random teaching. This dedication to an ideal maintains an emphasis on building from a sound foundation of properly learned and executed steps before proceeding to the next level. The detail of every movement is taught at a pace that allows the student to perform the given skill successfully. This process builds confidence and self-esteem in the student, who learn not only to have an artistic awareness of themselves but also an understanding of being in unison with their peers.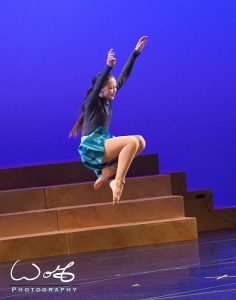 The teachers have high expectations for each student, regardless of age, experience or career goals. The aim of Infinity Ballet is to educate dancers who will carry a love of dance with them into their future lives, regardless of career choice. Rather than using humiliation or despotic teaching methods, the pedagogical study is used to reinforce the person dancing and give them a basis from which to build their lives. The love for the art, understanding of the student being taught and the ability of the body to execute each movement infuses each dance lesson with kindness between teacher and student. Good manners, praise and positive reinforcement bring positive results for all involved. A code of ethics is reinforced in each class. Studio ethics is not a set of hidden rules. Instead, the quiet discipline of each class is reinforced by quiet repetition of each movement, from the first greeting of student and teacher at the beginning of the dance lesson to the reverence to honor the art form and each other at the end of lesson.
Our Space
The infrastructure of Infinity Ballet also promotes a continuous commitment to quality. Each spacious studio has:
Quality sound equipment

Professional sprung floors

Full wall of mirrors

Easy access to dressing room and restroom

Café and Boutique items