Infinity Ballet Break Open Classes
Infinity Ballet will offer open classes and workshop during the summer break on these days:
June 3rd-20th
5:00 pm – 6:30 pm  Monday through Thursday Beginning Intermediate Ballet Class (Emerald/Lilac)
June 3rd-13th
6:30 pm – 8:00 pm Monday through Thursday  Intermediate Advanced Ballet Class (Amethyst/Magenta)
Special Workshop Event  with Valery Lantratov  
June 17th-21st   2019
$275.00 per week / $75 per day
Five days of classical ballet with additional pointe, variation or character lesson with renowned teacher. Don't miss this opportunity! Must have four or more years of ballet training, Intermediate / Advanced Level. Early Bird Discount not applicable.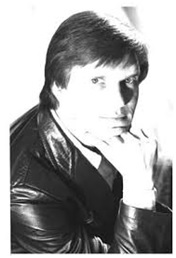 Schedule:
1:00 Studio Opens for dancers to arrive/warm up
1:30-3:00 Daily Ballet Technique Lesson
3:00-4:15 Pointe Lesson Monday and Tuesday
3:00-4:00 Character Lesson Wednesday
3:00-4:00 Variations Thursday and Friday
Education in Professional Development for teachers is offered so that Infinity Ballet teachers continue to grow and develop as well as showing the students that personal growth is a life-long process