Infinity Ballet Theatre: A Non-Profit Organization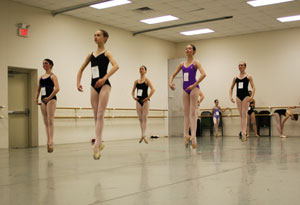 Infinity Ballet Theatre is a non-profit organization committed to building theatrical arts in the community by offering high quality dance instruction with performance opportunities for young dancers to express themselves and grow as artists.
Performance & Audition Opportunities
Infinity Ballet Theatre (IBT) is a separate non-profit business with 501c status and is the performing arm of Infinity Ballet's dance experience. IBT is responsible for raising the monies to support our performances within Infinity Ballet as well as out in the community. Dancers are offered opportunities several times a year to perform in the community in theater and festival events. Auditions for roles in these shows are held twice a year and are open to all dance students in the community that are currently training in a dance program.
Infinity Ballet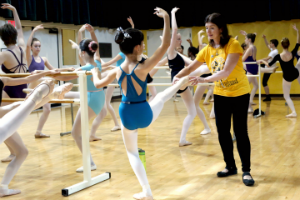 Theatre dancers perform seasonally in a variety of different locations and venues. Included in our performances are free showings for the public in our studio showcases. Annually a Spring Spectacular Show featuring both classical and contemporary dances is performed at the Cary Arts Center. IBT performs several times a year at the Halle Cultural Arts Center of Apex. These productions include an autumn weekend of Storybook Hour and the Nutcracker Suite that is part of the Christmas on Salem Street weekend of holiday celebrations.
Community Outreach Programs
Infinity Ballet strives to bring its programming to a diverse population of children and families by working with local businesses, responsible citizens and other non profit groups to offer their dance opportunities. We also work with other nonprofit children's programs, like the Boys and Girls Club of Raleigh, to extend the training our students receive within the conservatory to children who would not normally have a chance to participate in dance. For more information on classes and performing opportunities contact Heather at 919-303-1105 or by email at ballettheatre@infinityballet.com.
Infinity Ballet is thankful for the generous support of: