Learn the Art of Dance as well as the steps………….
 The education at Infinity Ballet creates an understanding of dance in a fun, nurturing and challenging environment. The lessons are developed with a gradual study that promotes all the disciplines of body awareness through creative movement and music appreciation.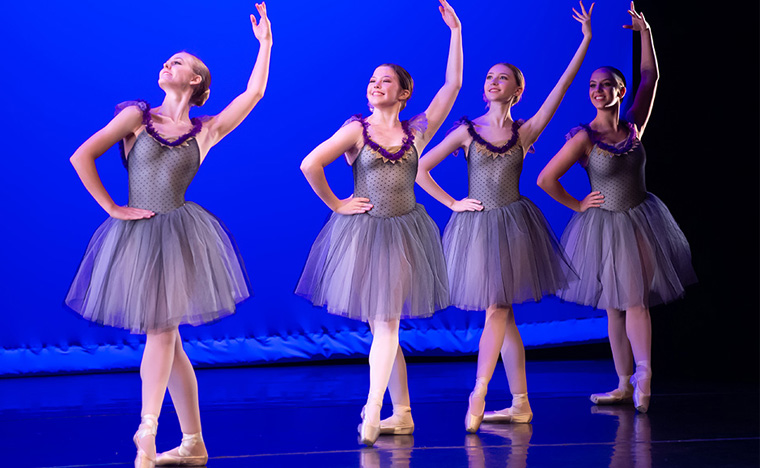 Infinity Ballet's mission promotes a dance program in a healthy, creative and diverse atmosphere using a comprehensive teaching method and the professional performing experience of the director and artistic inspiration of the faculty. The Conservatory is developed to create a place of study for the fine art of classical dance and an extended education in contemporary movement and physical fitness. It is founded on the understanding that classical lessons are the essential base study for most styles of dance. The program's emphasis is on proper training which gives the maximum possibilities to the student for success. Education in the performing arts increases awareness of the arts in the community and develops pride through the student's goals and achievements.
Infinity Ballet History
Infinity Ballet Company (IBC) was co-founded in 1997 by its director, Debra Sayles Senchak, an acclaimed New Jersey Ballet principal dancer, teacher and proponent of the concept that dance, like all art, is a powerful reflection and expression of life. During its early years, IBC raised awareness and appreciation of dance in communities from New Jersey to Hawaii through lecture demonstrations, workshops and public performances by nationally and internationally renowned artists.
Infinity Ballet relocated to the Raleigh, N.C., area in 2000 and became a member of the United Artists of Wake County Arts in the School Program. The newly christened Infinity Ballet Conservatory opened its doors in 2002 as an instructional studio for students of Classical Ballet and Contemporary Dance. IBC offers classical ballet and contemporaty programs for dance enthusiasts of all ages and abilities – preschool through high school and adults. Today, the expanded curriculum includes classes and workshops in Creative Dance for preschoolers as well as National Character Dances, Jazz, Modern and Tap lessons for school children and adults. The Conservatory also hosts accomplished guest artists and instructors who conduct workshops in various styles and artistic forms including teacher's classical dance training.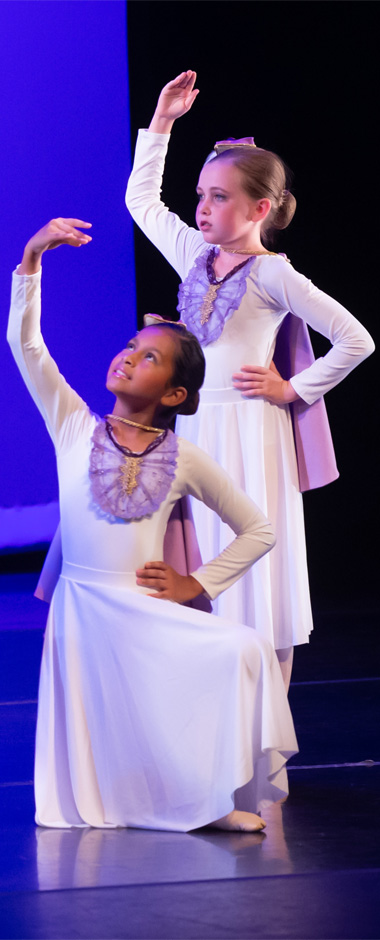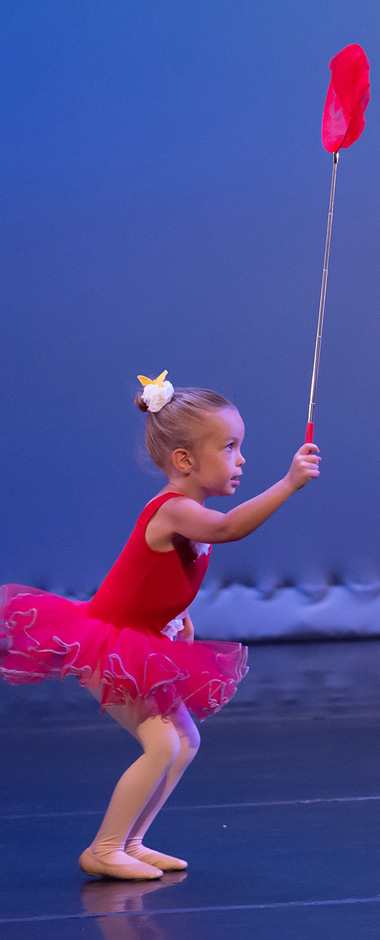 Infinity Ballet Theatre (IBT), a non-profit company incorporated in 2005, provides introductory performing opportunities for local students in addition to a pre-professional youth program for aspiring young dancers to perform with accomplished professionals. As a charitable organization with 501c3 tax exempt status, IBT runs independently from Infinity Ballet Conservatory and has seasonal auditions that are open to all dancers who train consistently in the area.
The Infinity Ballet Guild, an association of local businesses and professionals, was also formed in 2005 to support these projects.
For more information on the Infinity Ballet Theatre, please click here.
What is the Infinity Difference?
Dance training in North Carolina varies in quality from very poor to exceptional. Many studios produce students that can perform specific dances well. Dance and competition teams for example, have become very popular and continue to raise their standards to higher levels. Many more studios produce technically proficient dancers who are able to perform more than "a dance." Often the students perform these dances with little or no understanding of the history of dance or the ability to move these steps from one dance to another.
Unfortunately, due to the high costs of maintaining a dance studio the owners and teachers must come up with creative ways of staying in business and often sacrifice the quality of training at the expense of quick results. The responsibility for the parent to become an informed consumer and chose the dance studio that will offer the best training available so that they will receive the quality they are paying for becomes a challenging one.
For those who wish their child to have a thorough dance education in a nurturing atmosphere, Apex is blessed with Infinity Ballet Conservatory. The owners and teachers are dedicated to maintaining the highest quality of training that follows a comprehensive program, rather than random teaching. This dedication to an ideal maintains an emphasis on building from a sound foundation of properly learned and executed steps before proceeding to the next level. The detail of every movement is taught at a pace that allows the student to perform the given skill successfully. This process builds confidence and self-esteem in the student, who learn not only to have an artistic awareness of themselves but also an understanding of being in unison with their peers.
The teachers have high expectations for each student, regardless of age, experience or career goals. The aim of Infinity Ballet is to educate dancers who will carry a love of dance with them into their future lives, regardless of career choice. Rather than using humiliation or despotic teaching methods, the pedagogical study is used to reinforce the person dancing and give them a basis from which to build their lives. The love for the art, understanding of the student being taught and the ability of the body to execute each movement infuses each dance lesson with kindness between teacher and student. Good manners, praise and positive reinforcement bring positive results for all involved. A code of ethics is reinforced in each class. Studio ethics is not a set of hidden rules. Instead, the quiet discipline of each class is reinforced by quiet repetition of each movement, from the first greeting of student and teacher at the beginning of the dance lesson to the reverence to honor the art form and each other at the end of lesson.
Our Studio Space
The infrastructure of Infinity Ballet also promotes a continuous commitment to quality. Each spacious studio has quality sound equipment and professional sprung floors. Schedules for classes provide multiple opportunities for students to perfect their art and offer a variety of classes necessary to produce a well-rounded dancer. The dancers adhere to a dress code that is designed for optimum performance and focusing on the lesson at hand rather than on current fashion statements. Professional development for teachers is offered through the summer months so that the teacher continues to grow and develop as well as showing the students that personal growth is a life-long process.
What a quality dance training will do for a student
Dance lessons at a quality dance studio have positive long-term effects on the student, regardless of career goals. The health benefits of being physically fit combined with reinforced good grooming habits and a structured curriculum carries over into the academic world as well. The patterns used in combination with classical music reinforce concepts that promote literacy and brain development. Through study at Infinity Ballet, the child is able to build on their academic skills, often unaware that this type of learning is taking place. Students of music and dance increase their critical thinking skills, math and logical reasoning that improves their reading and writing. These skills in turn promote self-motivation, the love of learning and special concepts. The owners and staff of Infinity Ballet encourage parents as well as educators to visit our studio and initiate a dialogue to promote a sound educational experience that will improve the lives of all our children.
Thank you for visiting us online today…we cordially invite you to join us for a Tour of our Studios and offer you a complimentary lesson of your choice.
Come experience the joys of dance in a nurturing atmosphere!