SUMMER CAMPS AT INFINITY BALLET
Infinity Ballet offers a variety of camp options to students who would like an artistic educational experience while creating new friendships over the summer.
10% Discount will be applied for dancers taking multiple weeks of camp
Please check back in 2021 for our next set of summer camps and intensives.
Camps & Workshops
Summer Weekly Class Schedule | July 6th – August 29th 
Children's Camps 
Summer 2020 Camps and Intensives have been cancelled due to Covid-19 Safety precautions.
What to Bring: Clear Liquid & Snack.    
(Girls) Leotard (skirt optional), ankle socks and pink leather bottom ballet slippers.
(Boys) T Shirt, Shorts, ankle socks, black leather bottom ballet slippers 
Fairytale Camp:  Ages 3-5: (Opal Level)
A camp geared for young children to explore their imagination and coordination through creative movement and dances based on favorite fairytale characters. Includes crafts and singing.
Love to Dance Camp: Ages 6-9: (Sapphire/Ruby Levels)
A fun dance camp structured for elementary school aged dancers to learn the fundamentals of ballet, character, jazz, hip-hop and tap. Includes crafts and singing. The camp will complete with a Studio Performance at the end of the last day of the camp. Bring Tap Shoes
Ballet and Jazz Half Day Camps: Ages 10-14 (Garnet and Emerald Levels)
Summer is the perfect time to e
njoy new challenges in movement, engage with friends, learn new choreography and build your dance skills!
 The camp will complete with a Studio Showing at the end of the last day of the camp. 
Pointe Work will be included for appropriate levels.
Dance Intensives: Ages 11 and older 
Become Fluent in all languages of Dance.

Dance intensives are geared for the dancer that has had consistent weekly class training and would like to excellerate their dancing and hone their skills. Daily Technique Lessons with Pointework, National Character Dance and Contemporary Dance. The session ends with a studio performance.  This is a highly recommended Intensive for all dancers that would like to be considered for an Infinity Ballet Theatre Company Member.
Dance Classes, Privates and Teacher Training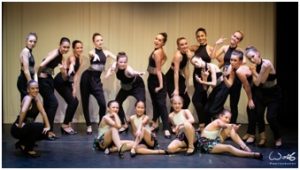 Daily & Weekly Classes and Private Sessions
Please see our Summer Weekly Class schedule. To schedule private sessions you may contact the director at infinityballet@bellsouth.net.
Summer Teacher Training Course
Education in Professional Development for teachers is offered so that Infinity Ballet teachers continue to grow and develop as well as showing the students that personal growth is a life-long process.
For those dancers that would like to participate in a Teacher Training course, there will be ongoing opportunities through out the summer for Teacher Training Assisting as well as learning to assist in the studio office if desired.
Education in Professional Development for teachers is offered so that Infinity Ballet teachers continue to grow and develop as well as showing the students that personal growth is a life-long process