SUMMER CAMPS AT INFINITY BALLET
Infinity Ballet offers a variety of camp options to students who would like an artistic educational experience while creating new friendships over the summer.
10% Discount will be applied for dancers taking multiple weeks of camp
June 11th-15th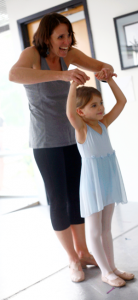 Special Workshop with Valery Lantratov AGES 12 and older.  
June 11th-15th                        2:00-4:30 Daily
$250.00
Five days of classical ballet with additional pointe, variation or character lesson with renowned teacher. Don't miss this opportunity! Must have four or more years of ballet training, Intermediate / Advanced Level. Early Bird Discount not applicable.
JULY
July 9-13th Children's Camp
Fairytale Camp:  AGES 3 -5: (Opal Levels) 9:30AM-12:00PM $150 /wk.
A camp geared for young children to explore their imagination and coordination through creative movement and dances based on favorite fairytale characters. Includes crafts and singing. The camp will complete a Studio Performance at the end of the last day of the week.
Love to Dance Camp: AGES 6 – 9: (Sapphire / Ruby Levels)
A fun dance camp structured for young elementary school aged dancers that to learn the fundamentals of ballet, jazz, hip-hop and tap while learning how to prepare for performing. Includes crafts and singing. The camp will complete a Studio Performance at the end of the last day.
AM Camp 9:30AM-12:00PM         PM Camp 1:00PM-3:30PM
$150 /wk. Half Day Camp               $360 / wkFull Day Camp
Early Drop Off and Late Pick Up $12/hr. (with prior arrangements)
WHAT TO BRING: (Girls) Leotard, Skirt, and White ankle socks with Pink Ballet Slippers. Option for changing into shorts and T-Shirt for Jazz if desired. (Boys) Shorts and T-Shirts with Black Dance Shoes.
Dance Explosion
July 16-July 27th M-F 9:30am-3:30PM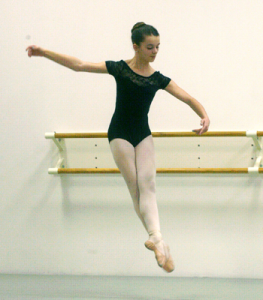 AGES 9 and older M-F 9:30AM-3:30PM $360/week
Become Fluent in all languages of Dance.
Enjoy new challenges in movement, engage with friends, learn the newest moves in choreography and build your dance skills! Leaps & Turns, Contemporary Movement, Broadway Jazz, Hip Hop, Conditioning and of course Ballet Technique! Dancers will be placed in groups based by experience level. Includes a studio performance at the end of the day July 27th.
Dancewear: Casual Clothes that you can move in. Dance Sneakers or Socks.
For those training in Classical Ballet (Girls) Leotard, Pk. Tights, Ballet Slippers/Pte. Shoes and Skirt. (Boys) T-Shirt with Dance Shorts or Tights and Dance Slippers.
AUGUST
August 6th-17th M-F
9:30am-3:30pm
Dance Intensive: AGES 13 and older – $360/wk
Intermediate-Advanced Levels
Open to all dancers at Lilac Level and Higher with the approval of Director. For all dancers that would like to be considered for participation in the Infinity Ballet Company during the 2018-2019 season these intensive camp weeks with Guest Teachers is a must. Includes a closing Studio Performance. Saturday, August 11th company auditions will be held.
Camps and Intensives will complete with a Studio Performance at the end of the last day.
Click Here for Open Class and Weekly Class Schedules
ABOUT SUMMER CAMP REGISTRATION:
A Pre-registration of $40.00 is required to hold your space for our summer program. Check our summer class schedule for our six-week program of weekly classes.
Payment and Early Bird special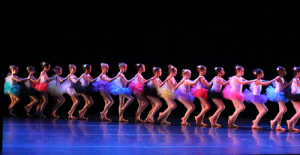 PAY YOUR SUMMER TUITIONS IN FULL BY MAY 10TH and receive 10% discount.
FULL PAYMENT is due for all camps and classes two weeks prior to session beginning.
EARLY DROP OFF AND LATE PICKUP arrangements are available for Camp and Intensive Participants with an extra charge.
WEEKLY CLASSES are calculated per the number of hours the student is taking each week with a minimum of four-week attendance. Single Lesson and class cards are available at Drop-In rate over the summer with the approval of the staff for placement.
Contact our office at 919-303-1105 to register for one of our summer programs and special promotions at the time of registration.
Education in Professional Development for teachers is offered so that Infinity Ballet teachers continue to grow and develop as well as showing the students that personal growth is a life-long process