Infinity Ballet Company was co-founded in 1997 by its director, Debra Sayles Senchak, an acclaimed New Jersey Ballet principal dancer, teacher and proponent of the concept that dance, like all art, is a powerful reflection and expression of life. During its early years, IBC raised awareness and appreciation of dance in communities from New Jersey to Hawaii through lecture demonstrations, workshops and public performances by nationally and internationally renowned artists.
Infinity Ballet relocated to the Raleigh, N.C. area in 2000 and became a member of the United Artists of Wake County Arts in the School Program. The newly christened Infinity Ballet Conservatory (IBC) opened its doors in 2002 as an instructional studio for students of Classical Ballet and Contemporary Dance. IBC offers classical ballet and contemporary programs for dance enthusiasts of all ages and abilities – preschool through high school and adults.  The curriculum includes classes in Creative Dance for preschoolers as well as National Character Dances, Jazz, Modern and Tap lessons for school children and adults.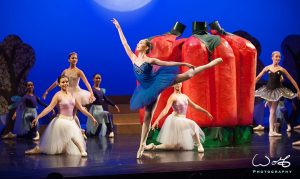 Today, the expanded adjunct programming also offers classes in Acting, Yoga and Kickboxing. The Conservatory hosts accomplished guest artists and instructors who conduct workshops in classical and contemporary dance as well as adjunct classes in various styles and artistic forms. Annual programs include teacher's classical dance training seminars.
Infinity Ballet Theatre (IBT) was incorporated in 2005 as a non-profit organization to provide a pre-professional youth program for aspiring young dancers to perform under the guidance of accomplished professionals in addition to introductory performing opportunities for new dance students. As a charitable organization with 501c3 tax-exempt status, IBT runs independently from Infinity Ballet Conservatory and has seasonal auditions that are open to all dancers who train consistently in the area.
The Infinity Ballet Guild, an association of volunteer parents, local businesses and professionals, was also formed in 2005 to support the Infinity Ballet Theatre Projects.